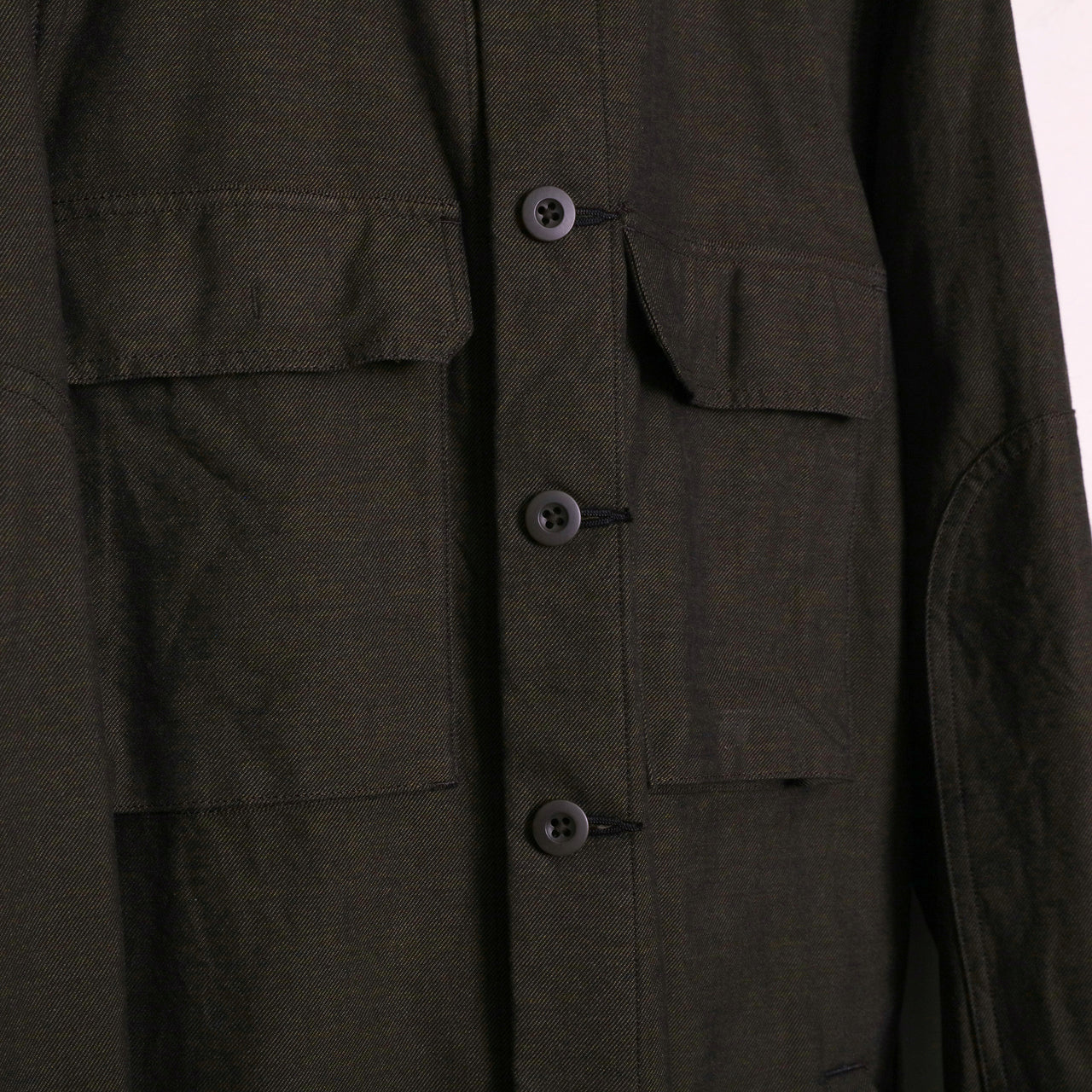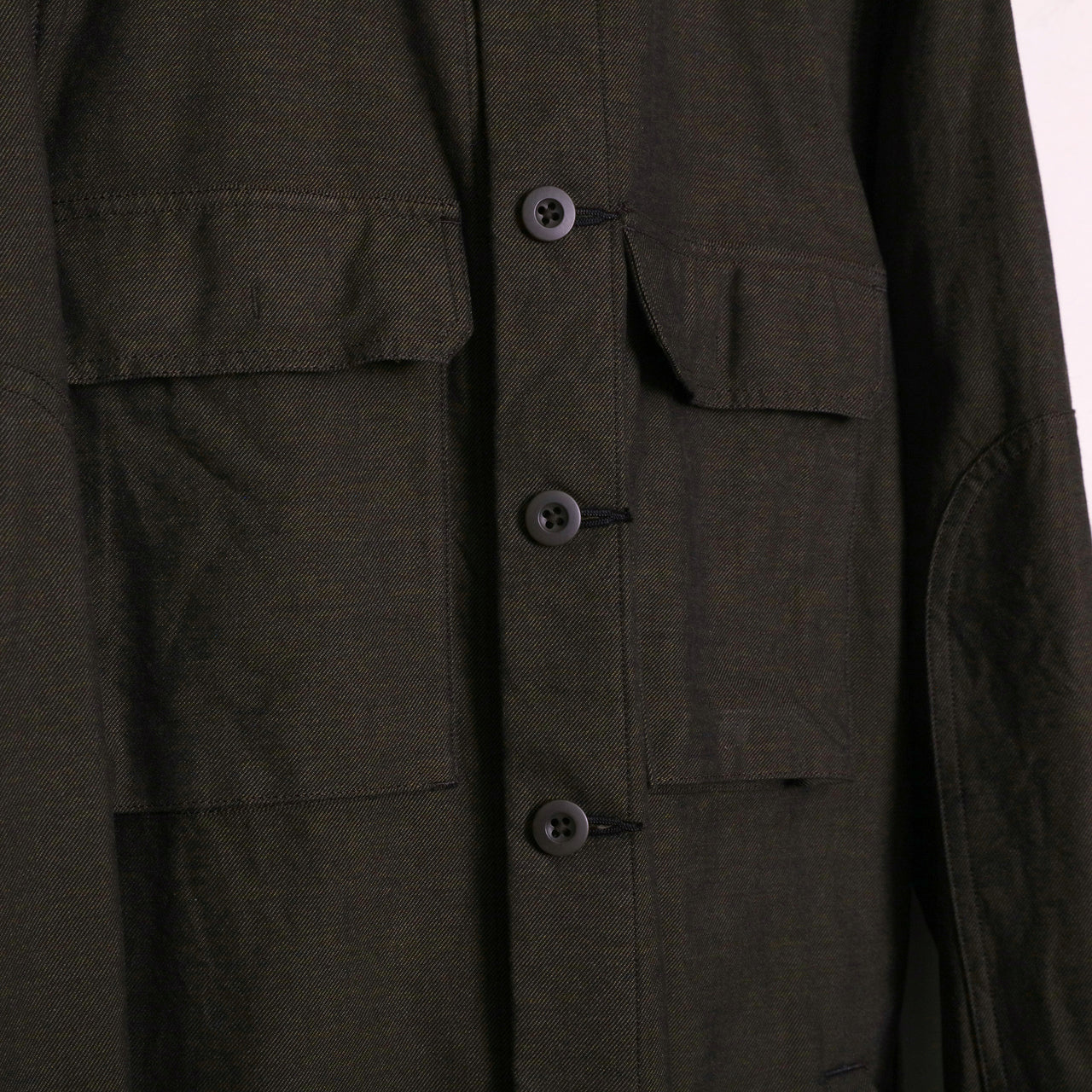 [UNISEX] 202202 MOCHA BROWN
Sold out
・ Shop coat originating from engineer coat
・ With a fly-tailored chest pocket and a waist pocket with excellent storage capacity
・ Uses cotton twill made in Japan with a unique unevenness
A cotton twill engineer coat with beautiful deep colors.
It is a self-confident first place that arranges the good points of the engineer coat in a modern style, such as plenty of pockets, easy-to-move two sleeves, and a feeling of spacious size.
Please check this out for details
https://tropopause.net/blogs/journal/202202-engineer

Order acceptance period: February 5, 2022 (Sat) -February 28, 2022 (Tue)
It will be shipped in about 1 month after the acceptance period ends.

Part number:SH03-No.37B
Material: Body 100% cotton
Country of origin: Japan
Model / Male: 183cm / Size 4, Female: 172cm / Size 2
The Tropo pose shirt is unisex size.

If you are worried about size,
SIZE GUIDE
Please refer to.
LINE
We also accept questions and size consultations.